Alexandra, 23 años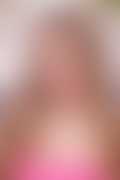 Porcentaje de respuesta: 0%
Nombre:

Alexandra

Edad:

23

Ubicación:

Ucrania

Signo del Zodiaco:

Piscis

Peso:

50Kgs

Altura:

160cm

Color de ojos:

Verde

Color del cabello:

Rubio

Tipo de cuerpo:

Normal

Frecuencia con que fuma:

Nunca

Frecuencia con la que bebe:

Nunca

Tu tipo de actividad:

No importa
Lenguaje:

Inglés 5(fluído)
Alemán 2(conversar)

Estado civil:

Soltero/a

Quiero tener hijos:

Sí

¿ Estás dispuesto a mudarte?:

Estoy de acuerdo en mudarme a otro país

Tus prioridades en la vida:

Familia, relación a largo plazo
Salud
Carrera

Tus ingresos:

Ingresos medios fijos

¿ Dónde vives?:

Piso/apartamento independiente

¿ Qué opinas de los gastos del viaje y el encuentro?:

Cada uno se paga lo suyo

Estudios:

Licenciatura

Sector laboral:

Maestro/profesor

¿Qué religión profesa?:

Ortodoxo
¿Cómo te describes?

- I'm selfish, impatient and a little insecure. I make mistakes, I am out of control and at times hard to handle. But if you can't handle me at my worst, then you sure as hell don't deserve me at my best. I`m businesswoman, a mother and a grandmother. I do sports, learn languages. I am awfully greedy; I want everything from life. I want to have many friends. Although i have loneliness, to work much, to travel and enjoy myself, to be selfish and to be unselfish… You see, it is difficult to get all which I want. My great necessity is LOVE! I want strong, hot and unforgettable LOVE!!! I want to be a woman for my couple who make him feel more alive and interesting.

¿Cómo describirías a tu pareja ideal?

I can easily meet here a young man in his early thirty. But we won`t wind the way to each other. We are from different generation. This generation has lost the true meaning of romance. There are so many songs that disrespect women. You can't treat the woman you love as a piece of meat. You should treat your love like a princess. Give her love songs, something with real meaning. Maybe I'm old fashioned but to respect the woman you love should be a priority. So, if you share my thoughts, you are welcome. I truly believe that once on this site, i`ll find someone who can completely turn my world around!